Hipsters have typically overrun neighborhoods that have been abandoned for decades, especially industrial areas. But somehow, the colony of hipsters who took root in Over-the-Rhine in the past two years
think that they "discovered" it
, when ten years ago all the Cadillac Ranch-type people flocked there by the thousands every Friday and Saturday night.
On Thursday I succumbed to peer pressure and went to one of those overhyped Vitamin Water music thingies at "1130 Main St.". As I stepped through the front door, my nose was tickled by the lingering stench of a bygone era, and it all came rushing back to me --
This Space Used to Be Bar Cincinnati. Or Maybe Have A Nice Day Cafe.
Sure, there was fresh paint on the walls, and some funky (remember when every high camp piece of interior decoration was "funky"?) furniture on loan from Ikea, but more than anything it was the boomy acoustic characteristics of the space that triggered headaches of bar hops past.
Courtesy of Google, I'm able to confirm that the space
was in fact Have A Nice Day Cafe
. I don't have any photos from that place, but I do have a few pictures from a night at Bar Cincinnati, which was right next door, maybe in the same building. The following photo, from the evening of December 28th, 2002 (I know because it was the night before they blew up Riverfront Stadium, and there are photos of that on the same roll of film), tells you all you need to know about what Main St. used to be about:
Hipsters, I'm Talking to You
Which brings us to the matter of the peculiar strain of under-25 hipsters who can be seen regularly in the neighborhood these days. These people are completely oblivious to the fact that a half dozen meat market bars flourished on Main St. after all the Pete Rose Way bars were demolished in 1997.
A month or so ago, some bicycle hipster, aged about 22, asked me if I "live in the neighborhood". I said no, and he gave me a dismissive look, as if I had first set foot in Over-the-Rhine only in the past two months or so. Fact is, what he and his kind are doing
is pretty much as ridiculous as pretending that they discovered Newport-on-the-Levee.
So these hipsters think they have discovered some untouched 19th century neighborhood, when in fact they have discovered the ruins of
this
: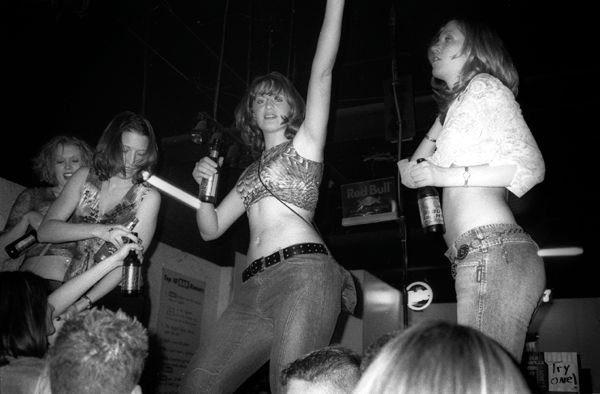 They gave free drinks to the girls to dance on the bar, just like all the chain bars do: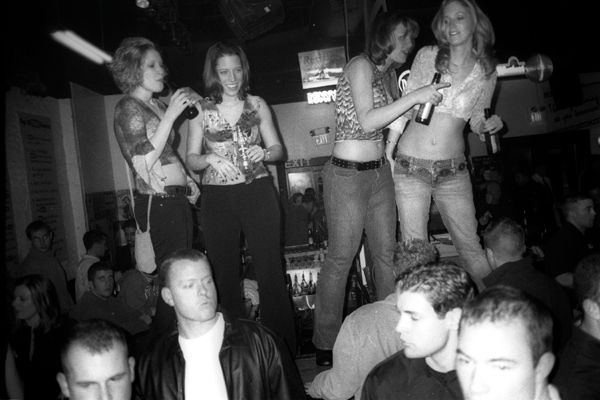 Bar Cincinnati paid a few midgets to dance every weekend: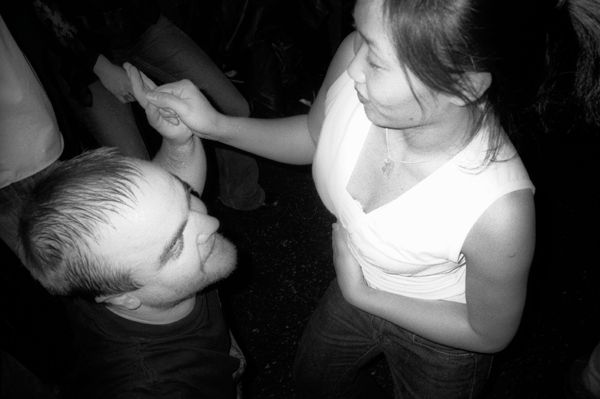 I posted this one as a warning to all with image files on backup hard drives...yes they do corrupt over time (look at the bottom strip if you didn't notice it already):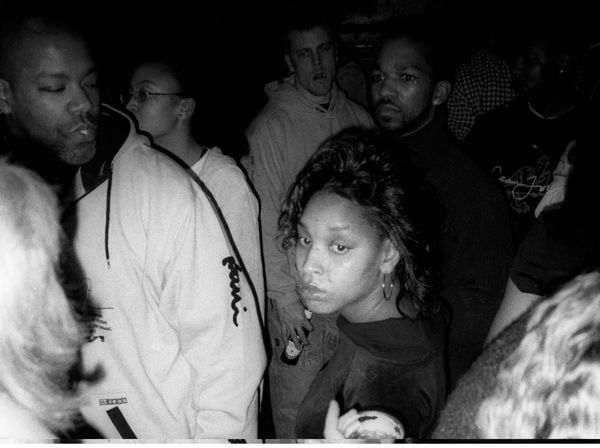 Upon closer inspection, I realized that this photo is not from Bar Cincinnati but rather the Covington Waffle House: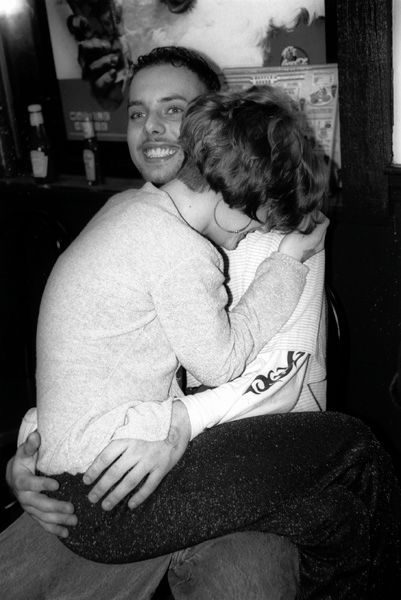 Last but not least, the exterior of Neon's in 1999 or 2000: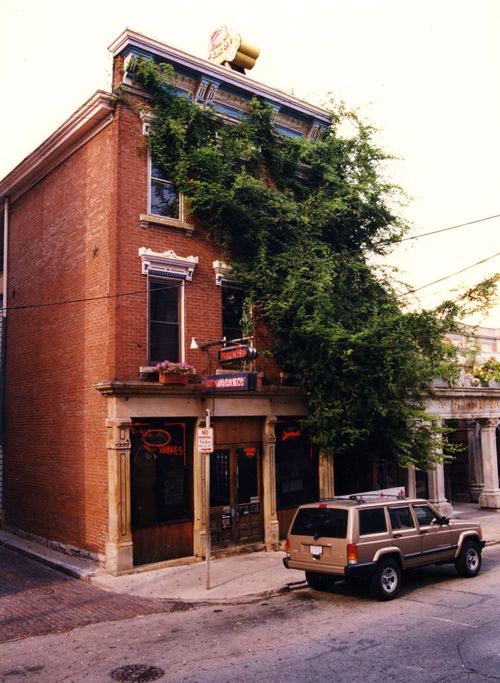 Also, somebody out there must have photos from
The Warehouse
...regrettably I never went there but know people who went there regularly for years. Now the hipsters and yuppies stroll by with no idea what used to occupy 1313 Vine St. (or Club Venus), or how intimidating that area used to be. But they sure have convinced themselves that they know more about OTR than people who were active there 10 and 20 years ago.